HEY BLOGGIES,
HAVE YOU SIGNED UP TO GET THE SPECIAL
APRIL PAPER PUMPKIN
YET? TO CELEBRATE THE BEGINNING OF THEIR 4TH YEAR, THEY ARE INCLUDING TWO STAMP SETS IN THIS KIT.
That makes the $19.95 deal even so much better. Besides the shipping fee that is ALREADY INCLUDED in the price, you get TWO STAMP SETS PLUS the paper, die cuts, stickers, accessories and instructions!! (Most companies on the internet ADD an additional $6.95 OR MORE to the price of their monthly kit.)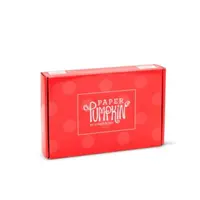 YOU MUST SIGN UP BEFORE APRIL 10th in order to get this SPECIAL TWO STAMP SET in your PAPER PUMPKIN KIT FOR APRIL.
If you have any questions, please let me know.